Junior Petunia Planting Workshop Tuesday 29th May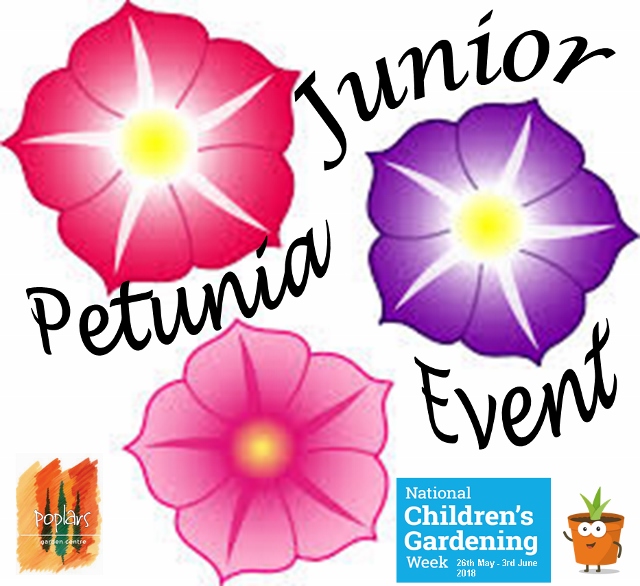 26th May-3rd June is National Children's Gardening Week, the aim of which is to capture children's enthusiasm at a time when results are immediate and with little fear of weather damage or complicated protective growing.

As part of this fun week, we will be holding a FREE Junior Petunia planting event on Tuesday 29th May. We have space for 100 children (aged between 3-11yrs) to come in, choose a petunia & pot and plant it up. They'll then be able to take it home and watch it grow!
Then, during w/c 27th August, we'd like them to bring their petunia back in for judging. There will be prize for the best petunias, judged by our very own Plantarea management team.

There will be four FREE sessions, with 25 children per session. Children must be accompanied by an adult at all times.

PRE-BOOKING IS ESSENTIAL. To book your place, please come to the welcome desk just inside the main Garden Centre entrance and speak to a member of staff. Spaces are limited so come in and book your place today (a maximum of three children per adult).