Outdoor Activity Area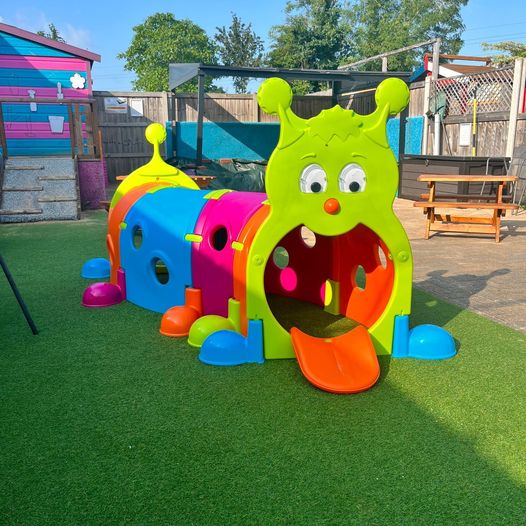 With the school holidays approaching, Little Poplars outside activity area is the perfect place for mums, dads, nans & grandads to sit back, relax and enjoy a drink or snack purchased in the restaurant, whilst keeping a watchful eye as the little ones play in the giant sandpit, create their own masterpiece on the giant chalkboard or have a Four in a Row challenge! And don't forget our latest addition in the form of a giant plastic caterpillar tunnel! We've been running a poll to find him or her a name so please visit our Facebook page and vote for your favourite.
As our delicious meals are prepared daily by our team, please do not be offended if we remind you NOT to bring your own food or children's lunchboxes into our restaurant. Only food purchased from our restaurant can be consumed on site. We are happy to cater for a variety of different needs to please speak to a manager if you have a need or a suggestion.
Please note that for safety reasons, we may need to close the activity area at short notice if wet or windy weather poses a threat to the safety of our customers.