And The Dinosaur's Name is ……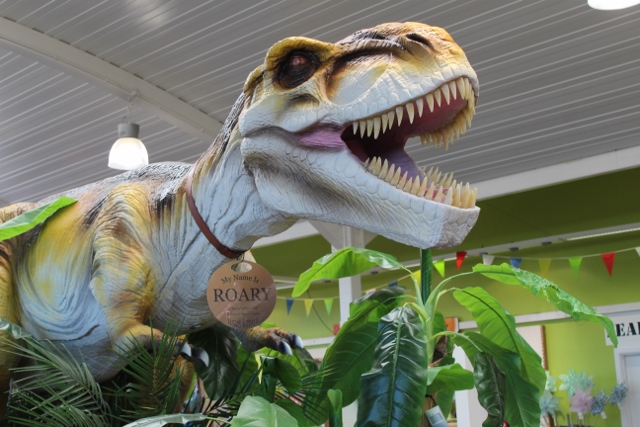 We are so excited to finally be able to give our dinosaur a name after weeks of calling it 'IT'! We had such an amazing response to our 'Name the Dinosaur' competition and we received over 600 entries, which we actually did sit and look through! It was fantastic to see all the different name suggestions! But there could only be one winner so huge congratulations go to 2 year old Belle, whose entry was picked out at random and we now have pleasure in introducing you to ROARY The Poplars Dinosaur. Well done to Belle, her and her family have won a Cineworld voucher.
Many thanks to everyone who took the time to vote and we hope you have enjoyed coming to visit ROARY.  He belongs to Poplars so you will hopefully be seeing him around the garden centre for many years to come.