Celebrate This Christmas with Poplars
Our Christmas displays this year have been given their very own 'shop'. Controlling customer numbers and adhering to social distancing regulations is still of utmost importance to us and it is imperative that we make sure our customers and staff are kept safe.
So by keeping our Christmas department completely separate from the main garden centre and restaurant, it means we have a clearer picture of how many customers we have in each area at any one time.
Entry into our Christmas department is through a large marquee which is located outside, along the side of our seasonal leisure department. Look out for our fantastic signs and banners which will direct you. Once you are inside our Christmas wonderland, you WILL NOT be able to access the main garden centre or restaurant. Our Learning Zone has been transformed into a till hall, allowing plenty of space for customers to queue to purchase their Christmas goodies. The exit will then lead you back out into the car park. If you've worked up a bit of an appetite from all that Christmas shopping or you need plants or bits for the garden, you can then walk up and enter the main garden centre & restaurant through the original entrance.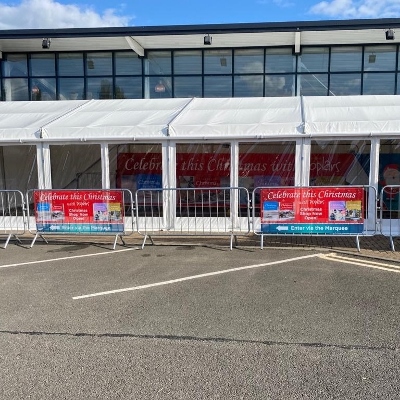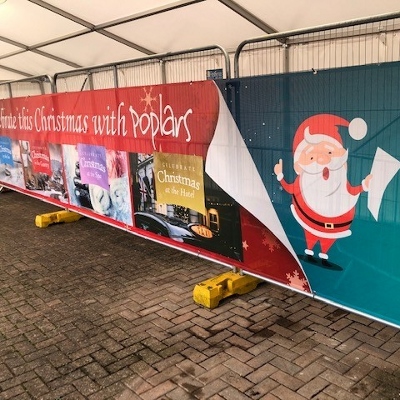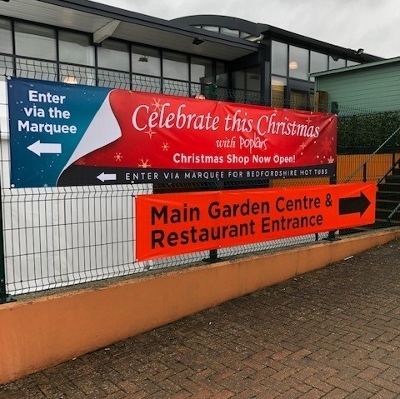 So, with the logistics out of the way, let's get on with showing you just how amazing our Christmas displays are looking this year. Are they the best ever? We'll let you be the judge of that.
In true Poplars style, our displays are made up of four colour themes, each one telling it's own story. Our red, gold and green theme; the traditional colours of Christmas, with the addition of warm browns this year, really gives that 'Christmas in the Country' feel. Lots of different textures and wildlife makes us think of cold, snowy walks followed by hot chocolate by the fire.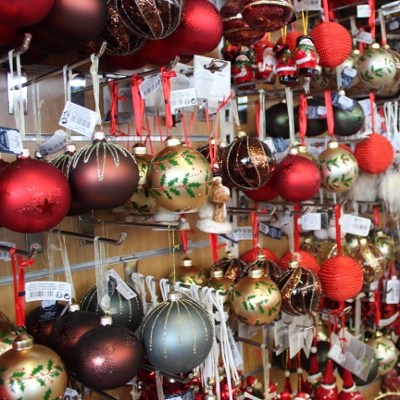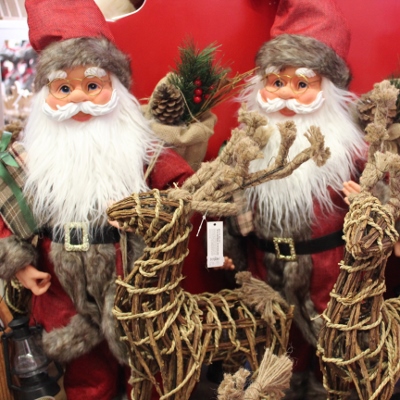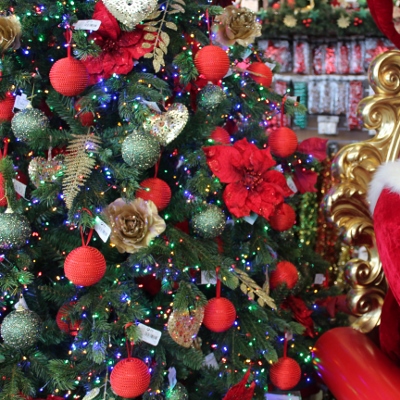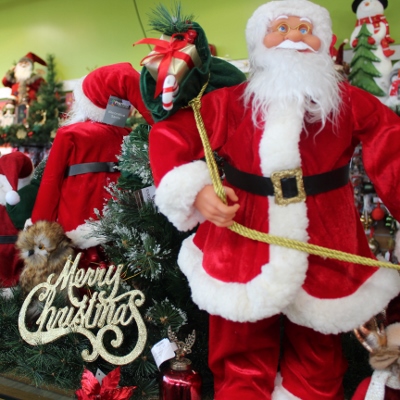 Every year, our most popular theme is blue! So with that in mind, we've given this theme double it's usual space. What do you get when you mix ice cold blues with silver, navy blue with gold and soft grey with white? You get 'Christmas By The Sea' of course. A washed up boat, a seaside pub and lots of fantastic nautical products all help to tell the tale of a cold winter at sea.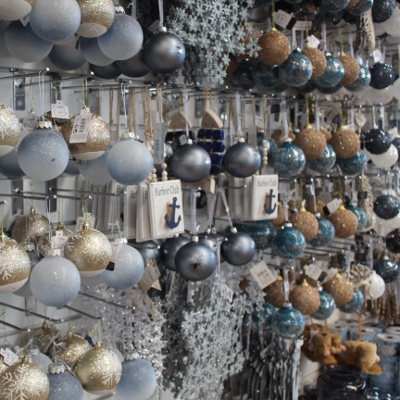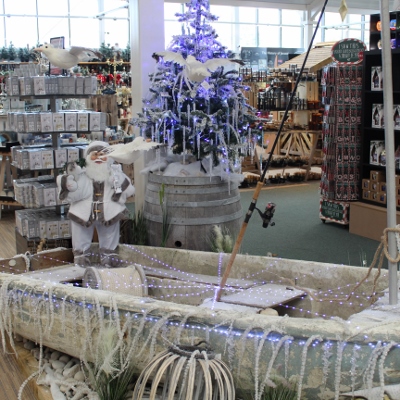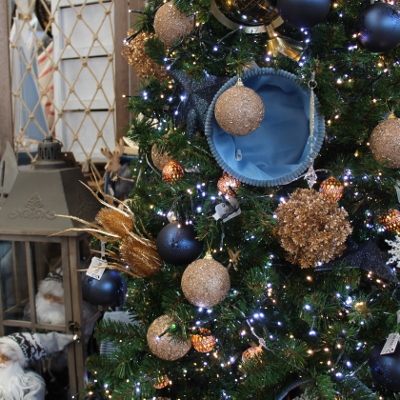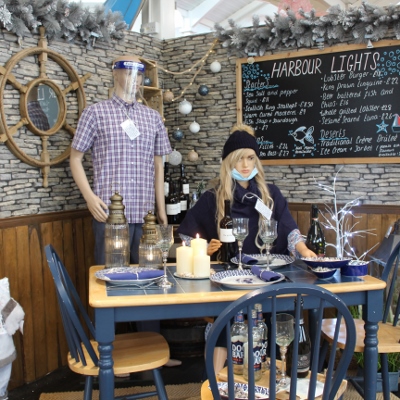 We can't promise room service but we can promise to take your breath away with this gold and silver display. If you've ever doubted that gold and silver belong together, then a visit to the 5* Poplars Hotel will prove that they compliment each other beautifully. The hotel entrance display, the swan ice sculpture and the tree in the champagne bar will have you booking another stay in no time.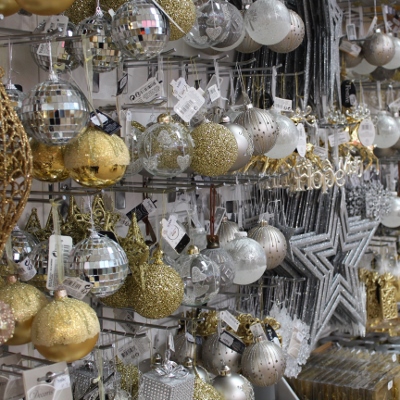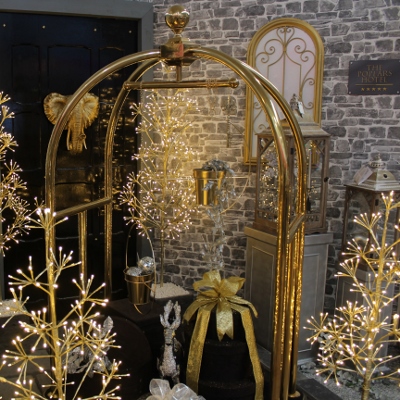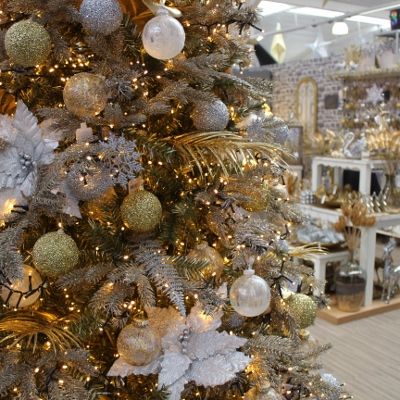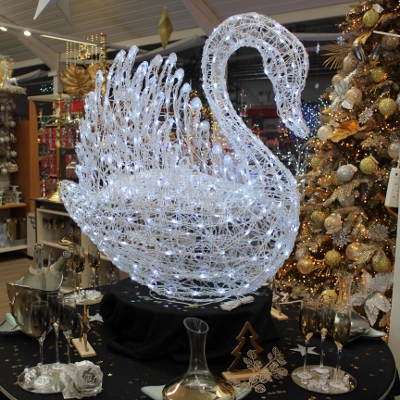 After the year we've all had, Christmas 2020 should be all about relaxing and unwinding. So why not spend 'Christmas At The Spa'. Pastel pinks & purples, delicate greens and smokey greys, soft & fluffy decorations and a range of beauty products will have you de-stressed in no time.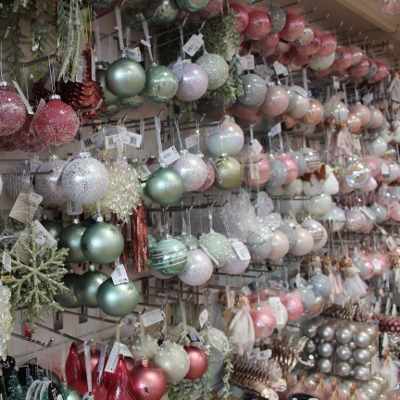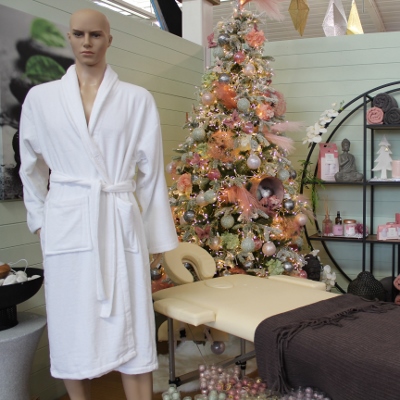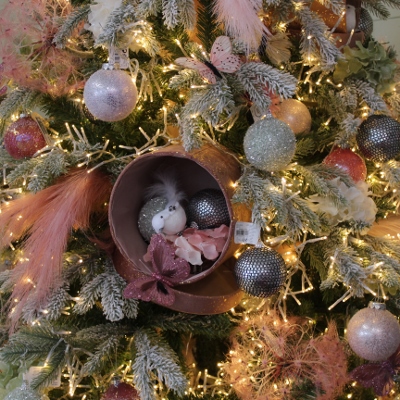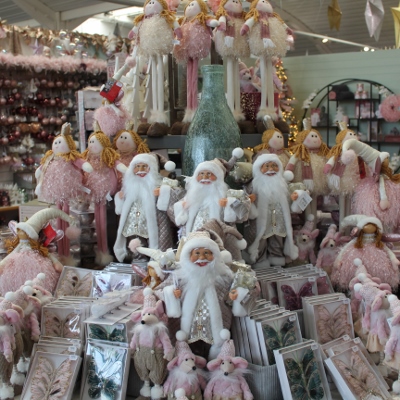 Let us light up your Christmas with our stunning range of indoor & outdoor lights. Whether you are after twinkling lights for your tree or snowing icicles for outside, we are sure to have just what you need. Our wonderful selection of acrylic LED animals and beautiful birch trees will bring your garden to life during the festive season.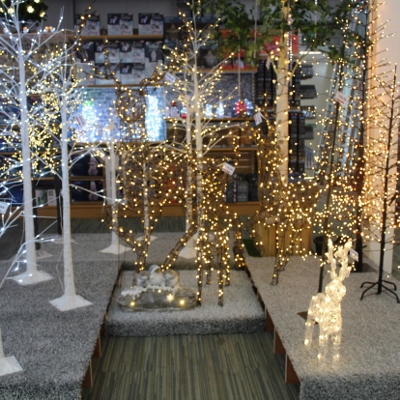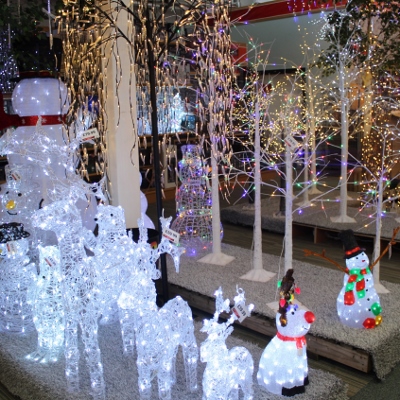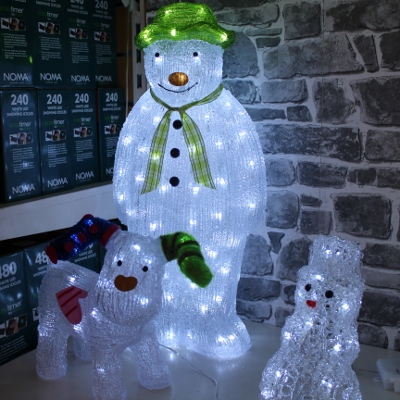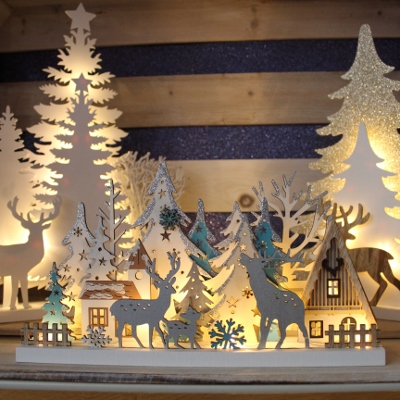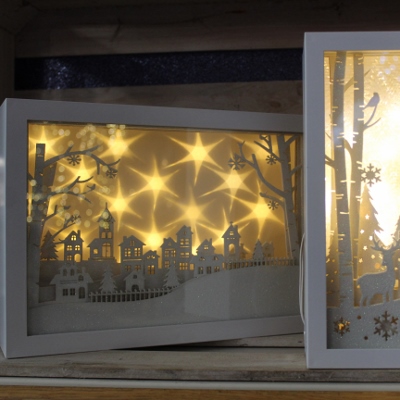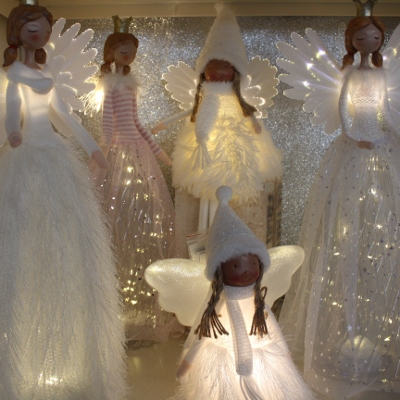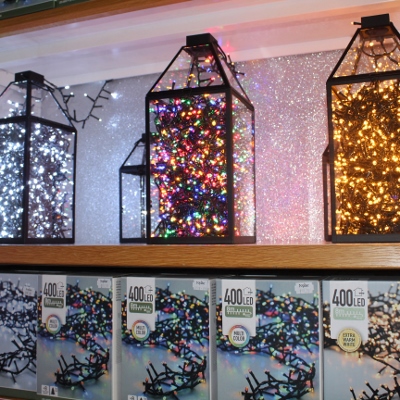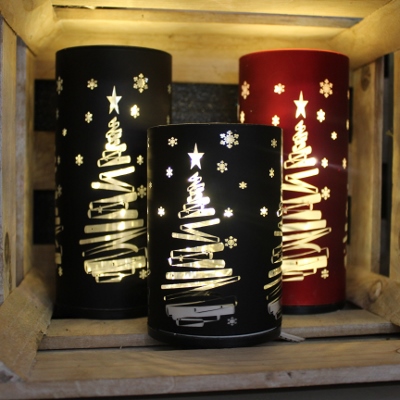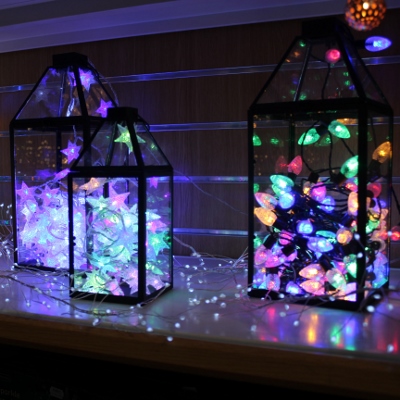 We have a wonderful selection of Christmas candles, candle rings and accessories to create show stopping table centrepieces which will add the finishing touch to your Christmas table.
And to bring home the true meaning of Christmas, you will love our beautiful nativity sets.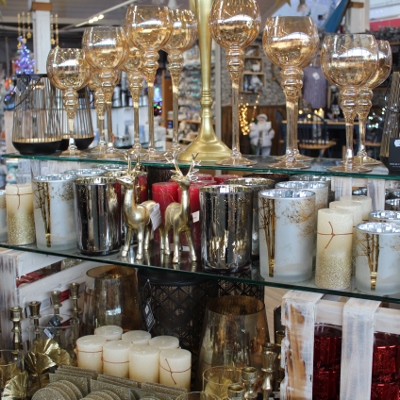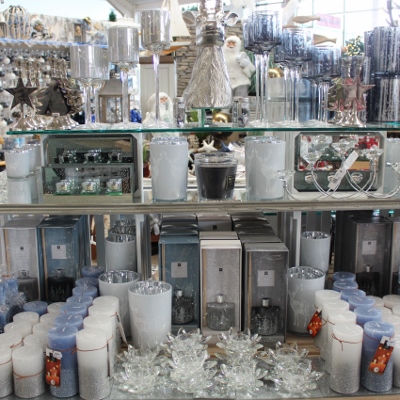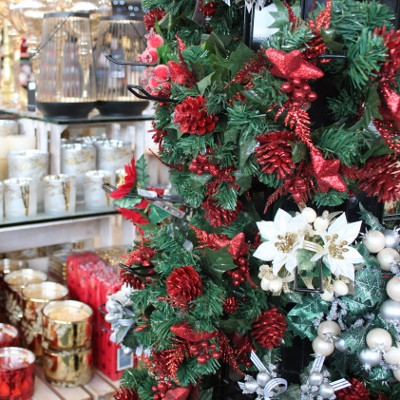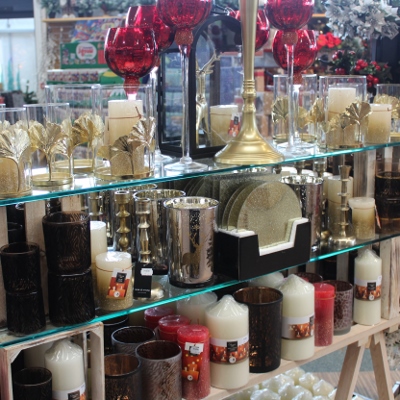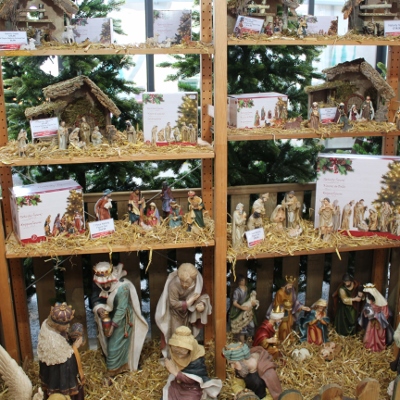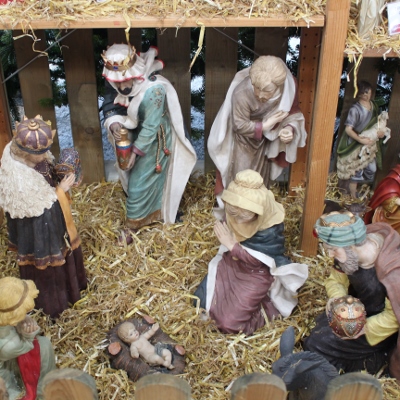 Our delicious Christmas Food area will have your taste buds tingling and your mouth watering! There is literally something for everyone. Advent calendars, preserves and chutneys, family favourite sweets and treats and lots, lots more!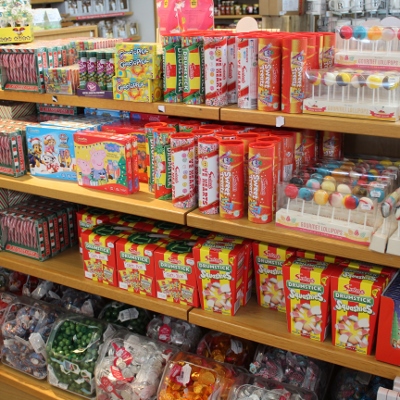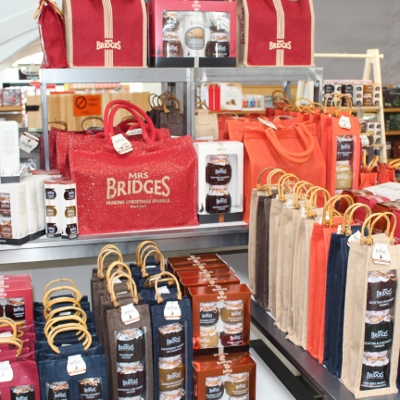 Christmas is all about spending time with friends, family and loved ones so get those Christmas hats & jumpers on and fill your home with joy and laughter this Christmas!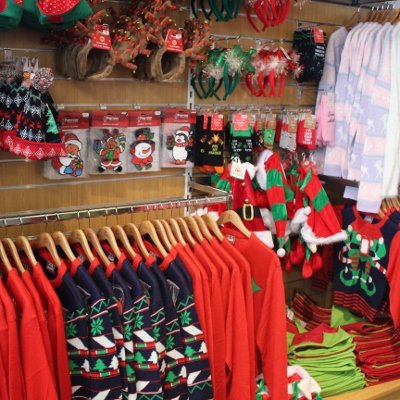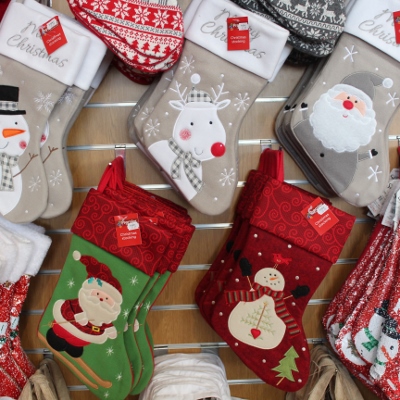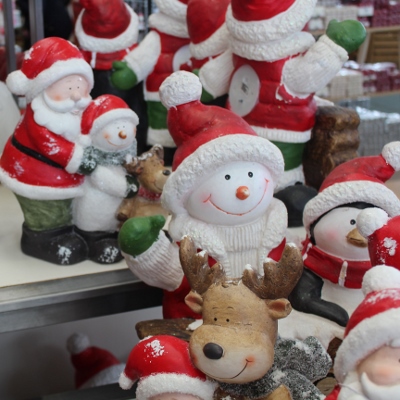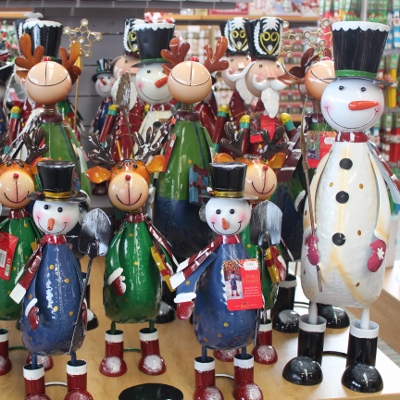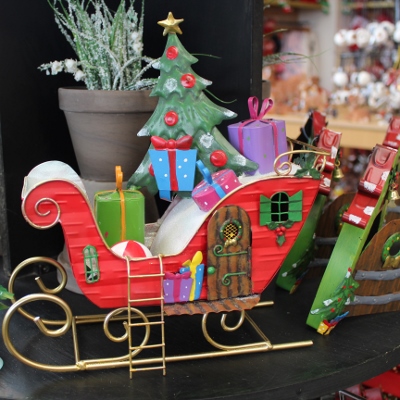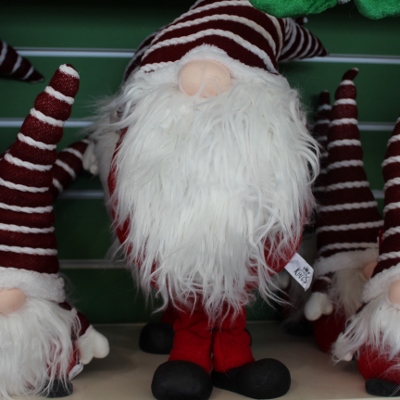 VISIT US BEFORE SANTA VISITS YOU!