Celebrate This Christmas With Poplars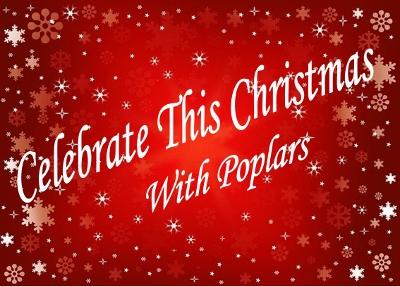 To make sure you are able to shop safely, our staff are protected and everyone can enjoy our Christmas displays this year, we have turned our seasonal leisure department into its very own Christmas shop which opens on Saturday 3rd October. This shop will have its own separate entrance via a marquee located outside. Because we know that our customer footfall increases dramatically when our Christmas displays open each year and now, because of the Coronavirus pandemic, this year we must ensure we stay in control of the number of customers coming in at any one time. Splitting the buildings will hopefully assist with this. Queuing may be likely and we have installed a marquee to provide shelter from the elements as we move towards the winter. Our learning zone will become a till hall where customers will queue to purchase their Christmas products. Exit doors are located in the learning zone which will lead back out into the car park. If you wish to visit the main garden centre and restaurant, then you will need to exit the Christmas shop and enter the garden centre through the original main entrance. There will be no access to the Christmas shop via the main garden centre and vice versa. Bedfordshire Hot Tubs can be accessed via the marquee into the Christmas shop entrance.
With social distancing still in place, making our Christmas displays a separate shop will hopefully help to spread everyone out more and mean less queuing time at both the Christmas and main sets of tills.