Certificate of Appreciation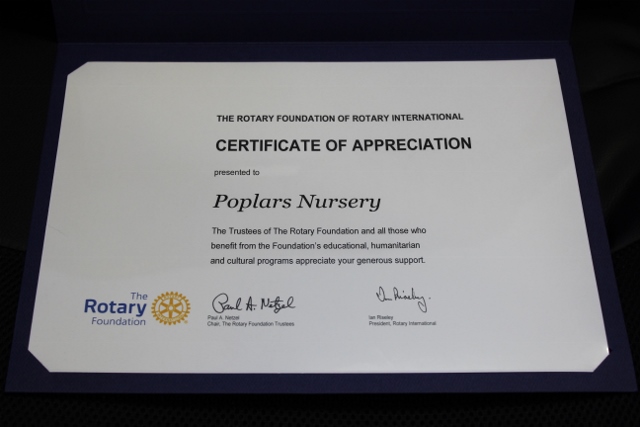 Back in May, we were honoured to be chosen as the Beds, Bucks & Herts District Checkpoint for the Purple4Polio Grand Tour, in which vehicles of all shapes and sizes toured the country, raising money and awareness for the End Polio Now campaign.
We were equally honoured to then receive a Certificate of Appreciation from The Rotary Foundation of Rotary International in recognition of how welcome all the participants were made to feel when they arrived and checked in at Poplars. We have it on good authority that we were the only ones to receive a Certificate of Appreciation which makes us feel very appreciated indeed.