The Grass Will Be Greener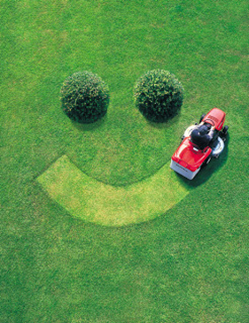 With very high temperatures & persistent sunshine and not much sign of temperatures cooling down, our plants are struggling to stay hydrated and our lawns have turned brown.  However, lawns will return to green once autumn arrives as long as you follow some basic rules.
Grass is remarkably resilient and when water is in short supply, it responds by shutting down and turning a brown colour. This shows that it has stopped growing until more favourable conditions return.  The most important thing during a hot spell is to keep yourself and those plants that really need water well hydrated. But believe it or not, your lawn is best left to look after itself.
Once we finally get some rain (and rest assured we will!), your lawn will bounce back. But in the meantime, follow these three handy tips on how you can look after you garden during the heatwave:
Install a water butt so it is ready to collect free rainwater when we get a downpour.
Try laying a holed hose beneath the surface of flower beds. This can drip feed saved water straight to the plant's roots.
If you do cut your grass, cut it on the highest setting and leave the cuttings on the top of the lawn to conserve moisture.