Hearing Dogs for Deaf People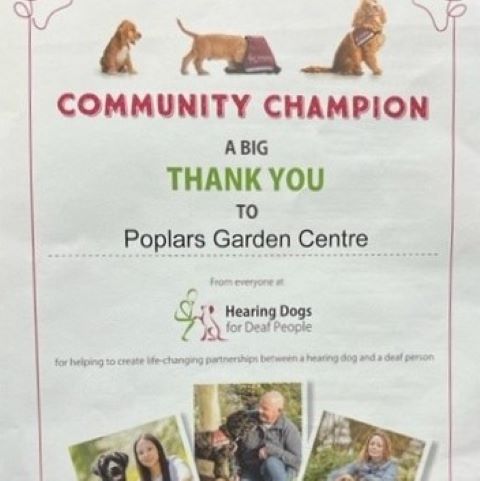 We have received a lovely letter from Hearing Dogs for Deaf People, thanking us for our time and support in helping train very special hearing dogs in our local area.
These pups need to get used to everyday situations they might find themselves in with their deaf partner. Experiencing different sights, smells and sounds and encountering various environments whilst young helps the pups become confident and well-behaved dogs. Here at Poplars, we have welcomed many of these pups through our doors (along with their trainers) to show them that going somewhere new can be a lot of fun! This in turn ensures that the beneficiaries of Hearing Dogs for Deaf People can relax when taking their new dog out and means they can concentrate on bonding with their companion in the first few weeks. 
It has been and will continue to be our absolute pleasure to be able to offer a safe and exciting environment for these puppies to build on the vital foundation of a happy life-long partnership and help a deaf person reconnect with life.