The Latest Edition To The Poplars Family!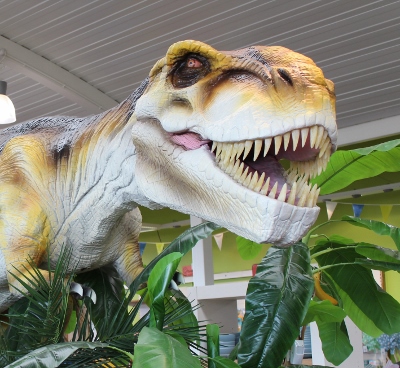 Meet the latest edition to the Poplars family! We can't introduce you properly yet as he/she doesn't have a name. But when you come in for a visit, why don't you enter our Name The Dinosaur competition? All entries must be in by Friday 29th June and then we can stop calling it an 'it'!
It's arrival has coincided perfectly with a certain popular dinosaur movie which was released this week!
You really need to come and see it in all it's glory to get the full dinosaur effect but if you visit our Facebook page https://facebook.com/poplarsgc/ there is a fantastic video of it in action.