Monthly Gardening Advice – February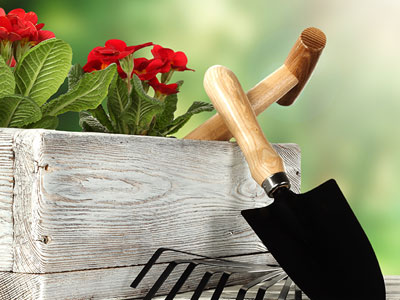 FEBRUARY
Lawncare
If the weather is mild, you may need to start mowing, remember to cut on the lawn mowers highest setting.
FBrush away any worm casts, which develop.
Prepare seed beds for new lawns to be seeded later in spring but only do if soil is not too wet.
Houseplant Care
Do not leave houseplants on windowsills behind curtains or blinds on frosty nights.
Deadhead amaryllis (Hippeastrum) leaving the flower stalk to die down naturally keep watering and feeding
You may get a second flush of flowers in August as well as normal blooms next winter.
Stand houseplants on trays of damp gravel or stones to give the plants extra humidity in centrally heated homes.
Jobs To Do In The Garden
Check that all your winter frost protection is securely in place.
Cut back ornamental grasses and other perennial with winter interest.
Prune winter-flowering shrubs that have finished flowering.
Prune Wisteria
Cut back late flowering clematis to their lowest pair of healthy buds and then mulch and feed.
Continue to plant roses. Avoid planting in areas which have had roses in previously because the newly planted stock may suffer from rose replanting disease (rose sickness).
Jobs To Do In The Greenhouse
Check that heaters are working.
Remember to ventilate greenhouse on sunny days.
Begonia, gloxinia, dahlia and achimenes tubers can all be planted in trays this month before potting on once growth appears.
Look out for plug plants, which are now ready for sale. Grow on in the greenhouse, while avoiding the need for propagation facilities and labour.
The Vegetable Garden
Chit potato tubers.
Prepare vegetable seed beds, and sow some vegetables under glass.
Net fruit and vegetable plants to keep birds off.
Plant onions, shallots and garlic at the end February.
Prune currants, gooseberries and autumn raspberries especially new bush or cordons
If ground is not waterlogged or frozen you can plant bare-root fruit trees.
Continue to harvest parsnips, brussels, sprouting broccoli, turnips and leeks.
Prepare polythene protection from your peach leaf curl on peaches and nectarines.
Wildlife & Bird Care
Put out food for the hungry birds.
Put up nesting boxes for birds.
Keep birdbaths topped up with water.
Put out log and/ or rock piles to create areas of shelter for wildlife
Plan and dig a wildlife pond
Hang a bee-nesting box.
Any Other Advice
Remove tatty Hellebore leaves to reveal their splendid flowers.
Feed all fruit trees and bushes with sulphate of potash.
Enjoy your garden and don't forget to take time and stop and stare at the wonder of nature. Happy gardening!