Delicious Lunchtime Meals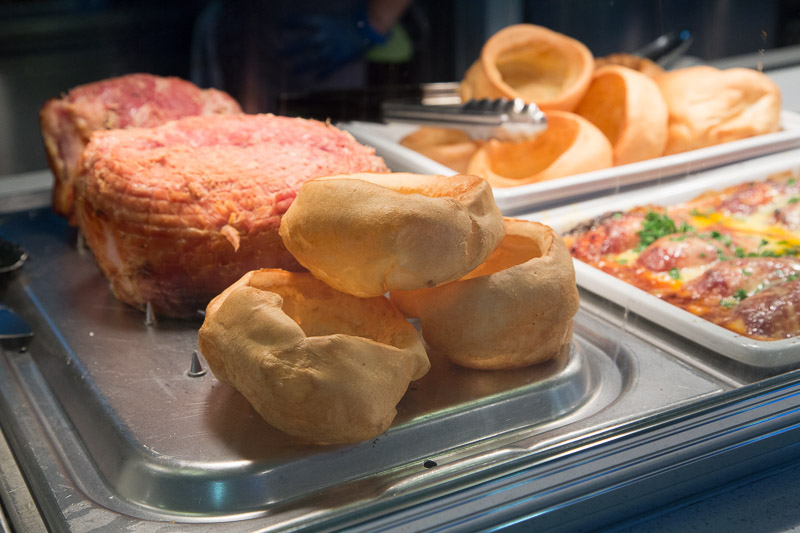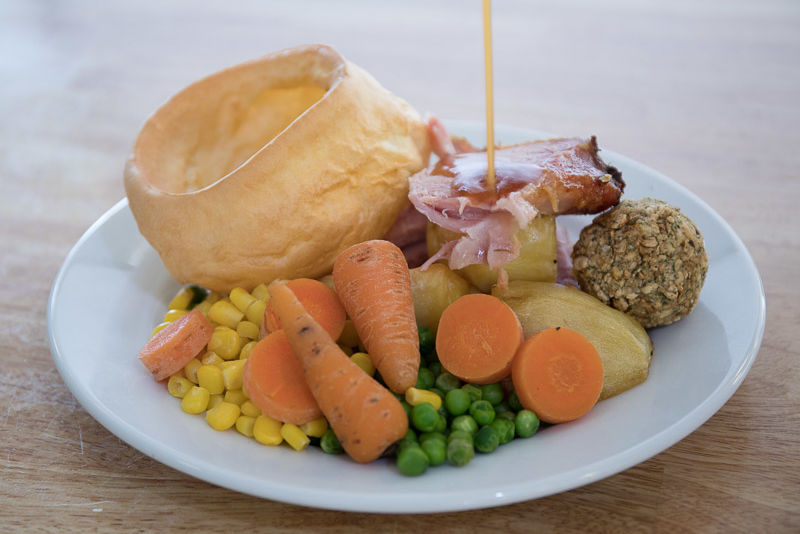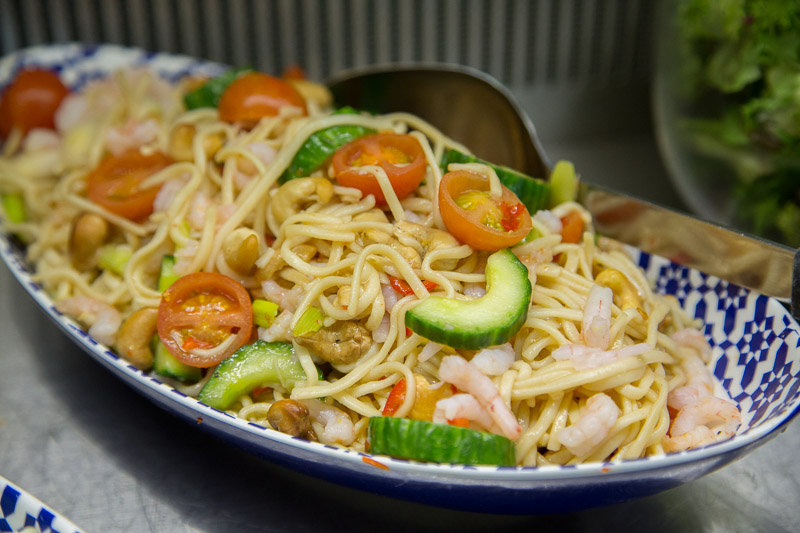 Our broad range offers something for everyone. We actually get told off for having too much choice! From toasties to jacket potatoes, sandwiches to sausage rolls.  There's freshly made pizzas and paninis, delicious baguettes and a capacious salad bar. And on top of all this, there's our fabulous hot counter, serving homemade soups and locally sourced, freshly produced main meals. We serve 5 options each day, from liver & bacon, various homemade pies, vegetarian options and our delicious hunter's chicken! There are also some worldly favourites such as chicken korma and closer to home, good old fashioned sausage & mash!
Oh and if that wasn't enough, every day we also offer a carvery joint 7 days a week. Choose from beef, gammon, chicken, turkey or pork (dependent on the day).
If you're not too full after your meal, then you simply have to have one of our fabulous homemade desserts.  Try a refreshing forest fruits trifle or our gorgeous pavlova. If you still have the room, then why not try a helping of delicious apple & cinnamon crumble or sticky toffee pud!  And for all you chocoholics out there, you will absolutely love our homemade chocolate mousse & chocolate sponge!
So as you can see, there is certainly always something for every taste at the Restaurant@Poplars (singing included!).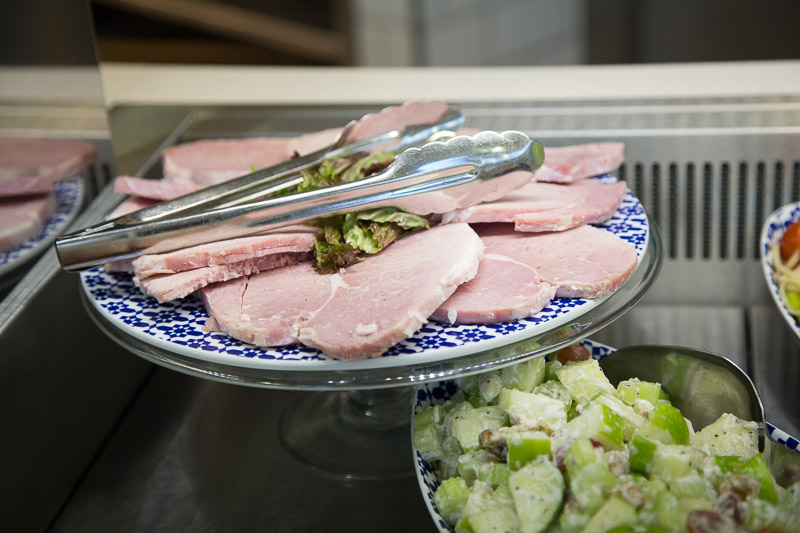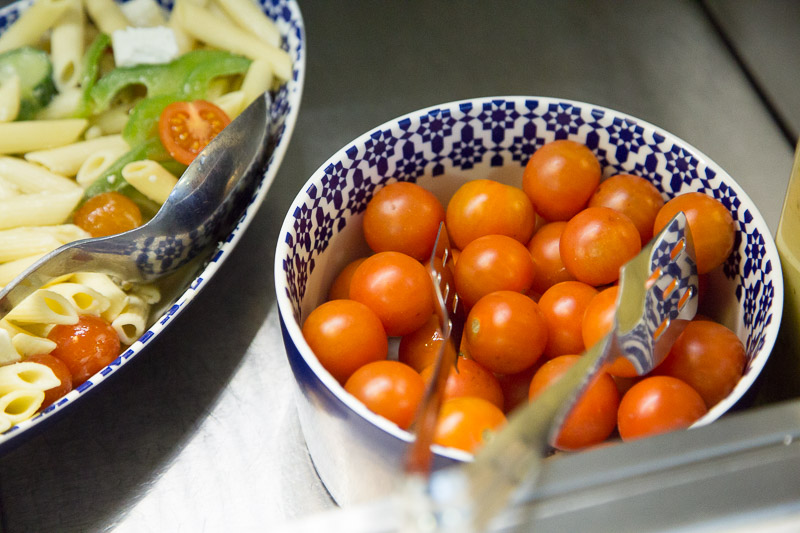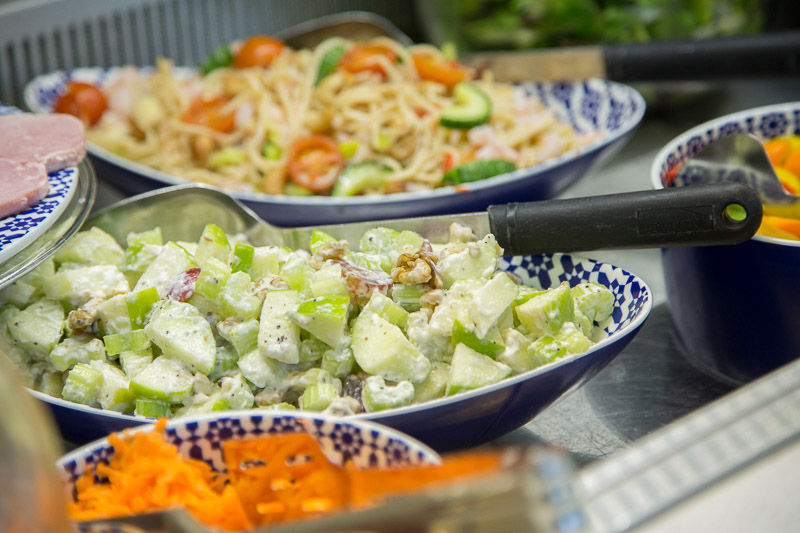 Allergies & Intolerances

The Restaurant@Poplars, in addition to its ethos of supporting local businesses and cooking fresh, homemade food also recognises the importance of dietary requirements. This is why we understand and support our customers who have allergies, intolerances & also life-choice requirements. We are able to offer a wide range of products and dishes suitable for many circumstances such as coeliac, gluten free, diary free, vegetarianism and veganism for example. Our team on hand hold all the dish information and if you require assistance meeting any dietary needs then you can speak to someone in the restaurant or alternatively call or email therestaurant@poplars.co.uk
Restaurant Opening Times
Breakfast (hot & continental) served until 11.30am*
Deli Counter (jacket potatoes, baguettes & paninis) served 11.30am until 4.00pm*
Main Hot Counter meals served 12 noon until 2.30pm*
Salad Bar & Pizzas served 12 noon until 30 minutes before closing*
Coffee, cakes, sandwiches & toasties served all day *
(* all subject to availability)