Behind every great business are the people who help make it great!  Here are our team of Directors, Managers and Supervisors to tell you what working here means to them! Don't forget to say hello when you see them in store!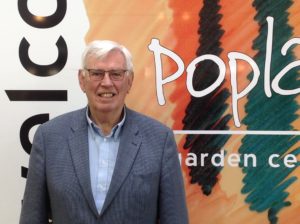 John Little
Chairman

"I delight in the smiles of our staff and the positive attitude they bring to their work. Many of our customers have become friends and we love to see different generations of the same family visiting. I really believe Poplars fills an important need in the local community".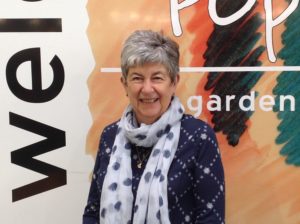 Bridget Little
Director
"I am still involved in the business and spend my time shuffling paper! We have such lovely staff. They all give me such a warm welcome and I hope that they feel part of our family, which they certainly are".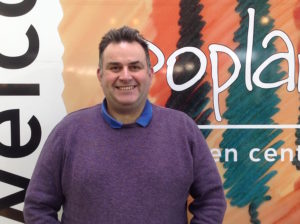 David Little
Managing Director
"The two things I like the most are the people and the coffee. I have a great team of people who work with me and lovely customers too! Gardeners really are among the happiest people on this earth"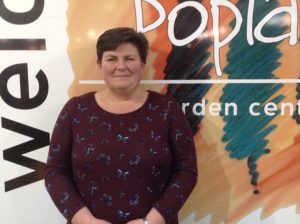 Zoe Goodhand
Director & Gift Buyer
"I am really proud of how our family business has grown. Our many loyal staff & customers have all helped to make Poplars the success it is today. Long may it continue!".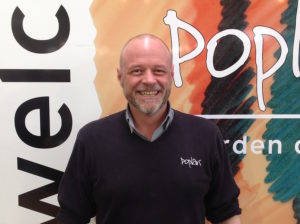 Alastair Jackson
General Manager
"Poplars has been through various developments which have shaped it into one of the top ranked independent destination garden centres in the country. We strive to deliver excellent customer service in every area".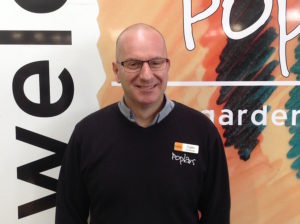 Colin Goodhand
Shop Manager
"I am responsible for the purchasing of all horticultural products and I also assist with Christmas buying. No two days are ever the same at the garden centre and every day brings a new surprise or challenge!"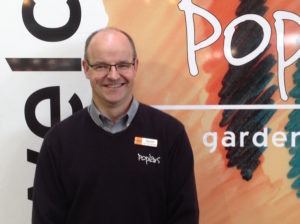 David Young
Plant Area Manager
"A passion for plants makes leading the plant team at Poplars a great job. Sourcing the best quality plants and the knowledge to back it up has helped us become an award winning Plant Area along the way".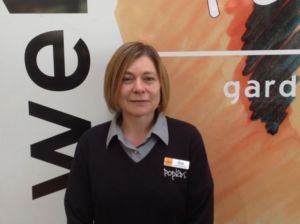 Zoe Allen
Garden Sundries Supervisor
"I worked on the Information Desk when I first joined Poplars. It was here I gained the knowledge and experience to be able to progress to Garden Sundries Supervisor"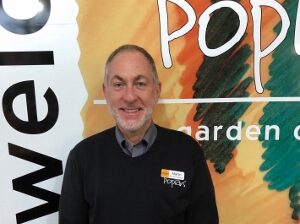 Martin Begley
Plant Area Supervisor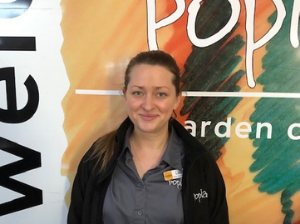 Laura Dring 
 Gift & Leisure Supervisor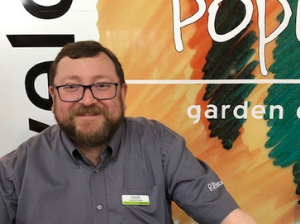 Gareth Mackey
 Catering Services Manager
"Working in a garden centre gives such a wonderful variety to my working day. I believe that the restaurant is the beating heart of our business. I love hearing the buzz and laughter of our guests enjoying their time with us but nothing gives me greater pleasure than the satisfied look that comes with a full tummy!…. PS never trust a thin Restaurant Manager!"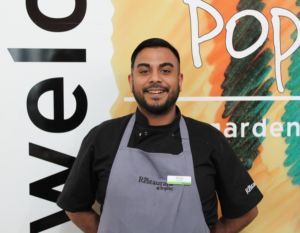 Stefan Patel
Head Chef
"I genuinely love what I do and the best part of my job, other than working with some great people is being allowed to create and showcase my skills and knowledge."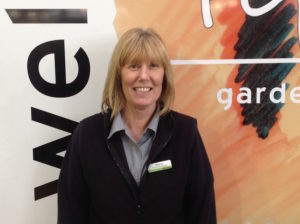 Alison Hill
Restaurant Front of House Manager
"I warmly welcome all our customers into our friendly restaurant.  I have witnessed many changes but one thing that remains the same is the loyalty of our customers who come through our doors".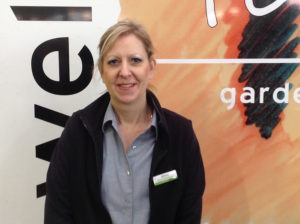 Alison Burnage
Restaurant Front of House Supervisor
"I like to keep busy and love a challenge! When the restaurant opened in March 2016, I really did appreciate the loyalty and patience of our customers during some turbulent times!".